Cost isn't everything when it comes to choosing a technology partner, but it sure helps. South Africa, and Cape Town in particular, offers a perfect blend of affordability and technical capability with an approach to business and technical projects that is very similar to Australia. Global tech giants such as Amazon have established development centres in Cape Town to take advantage of the affordable talent in the ecosystem.
With rates from $360 per day, we can:
work as your dedicated, long-term tech and development team;
deliver a single project from initiation, through delivery to ongoing maintenance;
provide additional capacity to your existing team.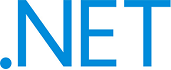 DataDIGEST (Pty) Ltd is a software technology company based in Cape Town, South Africa. Founded in 2007, our executive team has decades of experience delivering high-quality, bespoke solutions to Australian clients in the finance, health and security industries.