DataDIGEST (Pty) Ltd is a software and technology company and Microsoft Partner. Founded in 2007, our executive team has decades of experience delivering high-quality, bespoke solutions to clients around the world in the finance, health, agriculture and travel industries.
Unleashing Potential with Technology
From short-term consulting, through to assembling a complete product development and delivery team, we can help you unleash the potential in your business, your product and your people.
New Product Development
Your idea deserves a world-class execution team. We've helped launch web and mobile products in the education, travel, health and finance industries. Wherever you are in your product development journey, we can guide you through to the launch and evaluation of a Minimum Viable Product (MVP).
Case Study: myedly.com - read how DataDIGEST helped launch the only online platform for classroom teachers in South Africa.
Software Project Rescue
Is your software project missing deadlines, running over budget or just not delivering what you anticipated? Engage one of our teams to get things back on track.
Cloud Business Solutions
Microsoft Office 365 is much more than Word and Excel. Our experts can help you automate your business processes and build custom solutions that save you money and boost productivity.
Flexible Resourcing
Make use of our skilled technologists to augment your team or support your system, without the overheads of employing full time staff. Talk to us about how we can structure an arrangement to suit your business.
Advice
Our team possess a broad range of skills, but, as a Microsoft Partner, we have a specific focus on .NET Development, Azure and Office 365. We are happy to discuss providing advice and assistance to you in these areas.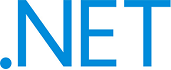 We provide small, nimble, highly-skilled technical teams that get things done, fast. We execute in short, tightly focussed iterations with clearly defined deliverables. We produce code, documentation and processes that can be handed over to another team for ongoing development and maintenance.